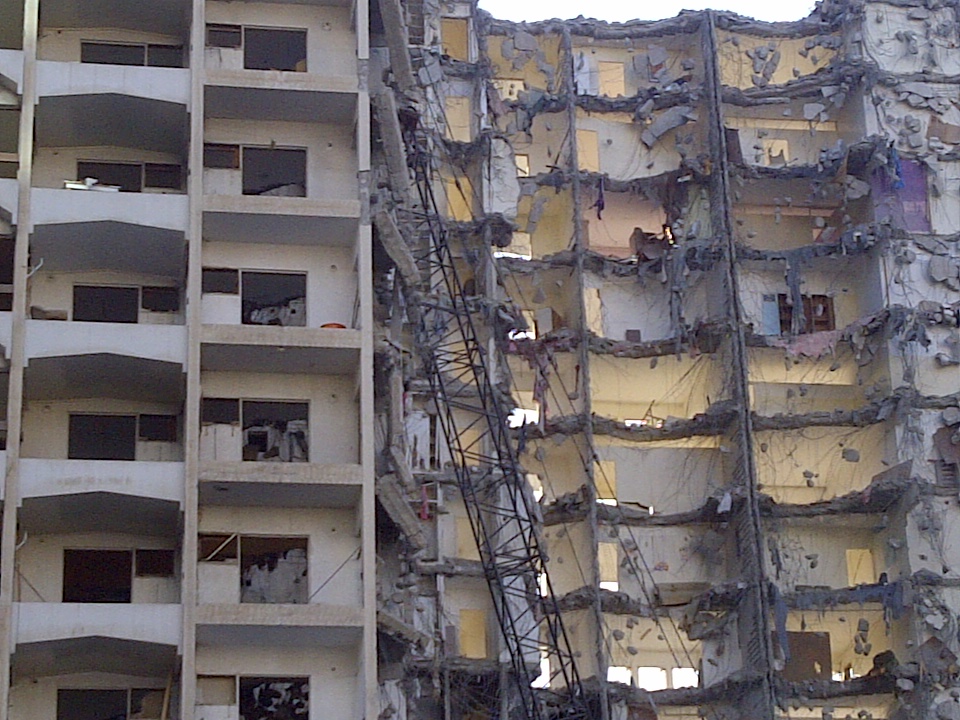 I was walking just a few days ago when i came upon THIS.
Two buildings side by side. One of them half demolished the other looking at his own fate.
I am not sure  exactly what captured my sight and my being.
Perhaps because i noticed a pink room and a green room and i started to think of the kids that were in those rooms one day.
Then i started to think about all the people that lived there one day.
All the birthdays that were celebrated, and the possible deaths that may have occurred.  After all i had never seen the inside of a building. I had never seen a building inside out.
I was reminded of myself, my own excavation of my self… the places i have been. The deep dark forest within that helped me find the single pearl. The questions i have asked about births and deaths and children and the elderly.
I like knowing that i ask and i wonder. It is sometimes a bit heavy, perhaps on my shoulders…. like the building that is heavy at its core.
Even when the building comes down the experiences will always and always live. I find that i also might loose parts of my beliefs or one day be a bit heavy and one day light one day blond and another brunette, but the experiences will always remain.
I hope the people in this building are not around…. or if they are i hope they see the demolition as a new start and not as an end.
I hope I too am able to look at myself every now and again with new eyes. Perhaps consider myself as an animal that sheds skin but remains.